Flying drones for search-and-rescue purposes is legal, and all the cease-and-desist orders the government has sent drone pilots are bogus, an appeals court judge ruled today. It's the second time that the Federal Aviation Administration has been rebuked by a judge for trying to force drone pilots to stop flying despite there being no regulations against it.
This now becomes the second time a federal judge has ruled against the FAA's practice of trying to stop commercial drone pilots (or, in this case, a nonprofit) from working.
It's a huge win for Texas Equusearch, a volunteer, nonprofit search-and-rescue team that has been flying drones since 2007. Earlier this year, the FAA sent the organization's drone pilot, Gene Robinson, a cease-and-desist email saying that the group was "operating outside of the [FAA's] provisions, stop immediately." Three judges with the Washington DC Court of Appeals ruled that the FAA's email is a bogus order.
"The email at issue is not a formal cease-and-desist letter representing the agency's final conclusion that an entity has violated the law," the judges wrote. "The [FAA] employee did not represent the consummation of the agency's decision making process, nor did it give rise to any legal consequences."
In other words, because the FAA's letters to the group (and to all the companies flying drones) don't actually say what the punishment for disobeying the agency is, they are null-and-void. And because there's no actual regulation that the FAA can lean on to spell out a punishment, it seems there won't be any real cease-and-desist orders sent out any time soon.
Texas Equusearch plans to resume flying drones for search and rescue groups immediately.
In the span of less than two years, Joe Noci and his wife, Gisela, went from working in the aeronautical drone industry in South Africa to building conservation drones out of their home in Namibia. Their SurVoyeur drones, which the Nocis design and build from scratch, have proven to be effective anti-poaching tools. As a result, Joe now finds himself on the front lines of anti-poaching work in Namibia.
Protecting Nambia's national parks is a daunting challenge. Conservation drones like the SurVoyeur have been touted as a useful and potentially transformative technology, especially for anti-poaching efforts. Noci is constantly testing and problematizing the usefulness of conservation drone technology in the context of the African landscape. His work will pave the way for the use of small drones for conservation work in the years to come.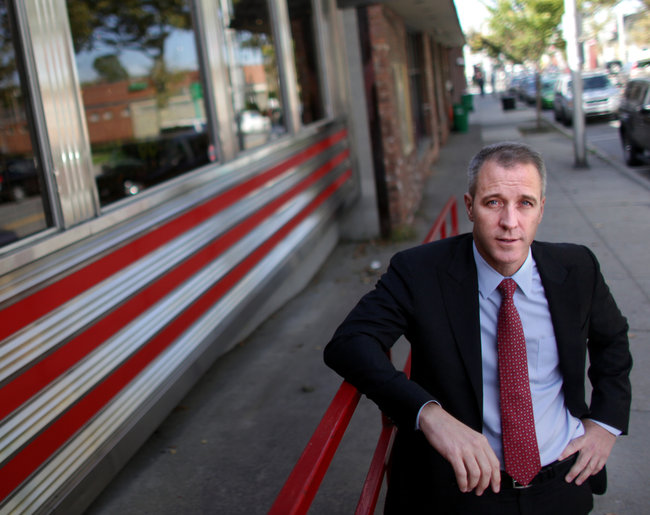 New York congressman apparently commissioned a video of his wedding last month using a drone even though the FAA bans drone flights for commercial purposes.
A spokeswoman for Rep. Sean Patrick Maloney (D-N.Y.) acknowledged the congressman hired a photographer to produce a photo package of his wedding last month that included a video created using a camera mounted on a small drone.
The wedding photographer subcontracted Parker Gyokeres of Propellerheads Aerial Photography of Trenton, N.J. to shoot the video. Gyokeress posted outtakes of the wedding on his company's website and created a YouTube video.
Yavapai College that would use UAS for safety programs, including fire sciences, emergency management and agricultural studies. The planes will be restricted to the 80 acres of airspace over the college's agri-business property in Chino Valley as part of a recent Federal Aviation Administration agreement that allows the craft to operate below 400 feet.
Farmers flying drones to check their crops or livestock could get their wings clipped by Transport Canada if they don't have a Special Flight Operations Certificate (SFOC).
"It is Transport Canada policy that UAVs operating in Canada must meet equivalent levels of safety as manned aircraft," Transport Canada's website says. "Requirements for the operation of a UAV fall under the Canadian Aviation Regulations (CARs)."
It can take 10 to 20 business days to get a SFOC, said Martin Eley, director general of civil aviation at Transport Canada, in an interview July 11. The process can take longer if the applicant doesn't clearly explain where and when the proposed flight or flights are to occur. And the operator needs to have liability insurance.